Mental Wealth
The Métis Nation of Alberta and Lesser Slave Lake Métis District care about your mental health. We're always working to provide our community with access to mental health and wellness services. We encourage our members to take full advantage of these services that build our Mental Wealth!
Northern Alberta Psychological Services provides sponsored weekly scheduled counselling/therapy. A doctor's referral letter is needed to access this service.
Lesser Slave Lake Métis District offers monthly virtual training sessions that are open to all members. Topics include suicide awareness, grief and loss, anxiety and depression, and more.
Free professional, confidential, and culturally sensitive counselling. MNA has partnered with Alberta Blue Cross and Homewood Health to provide up to 12 hours of free counselling. Access by calling 1-877-729-0261. All you need is your MNA citizenship number! Services are provided through phone, video, or instant messaging.
Métis Wellness kits: Pre-register to receive yours.
Coming in 2022: Wellness and self-care activities with elders and knowledge holders. These are in-person small groups.
To apply for any of these, please email bemmrich@metis.org or region5@metis.org. We're here to support you in your mental wealth journey.
Past Mental Wealth projects include:
~Sending Women's Wellness kits to members that included the book Stories of Métis Women: Tales My Kookum Told Me
Current Wellness Support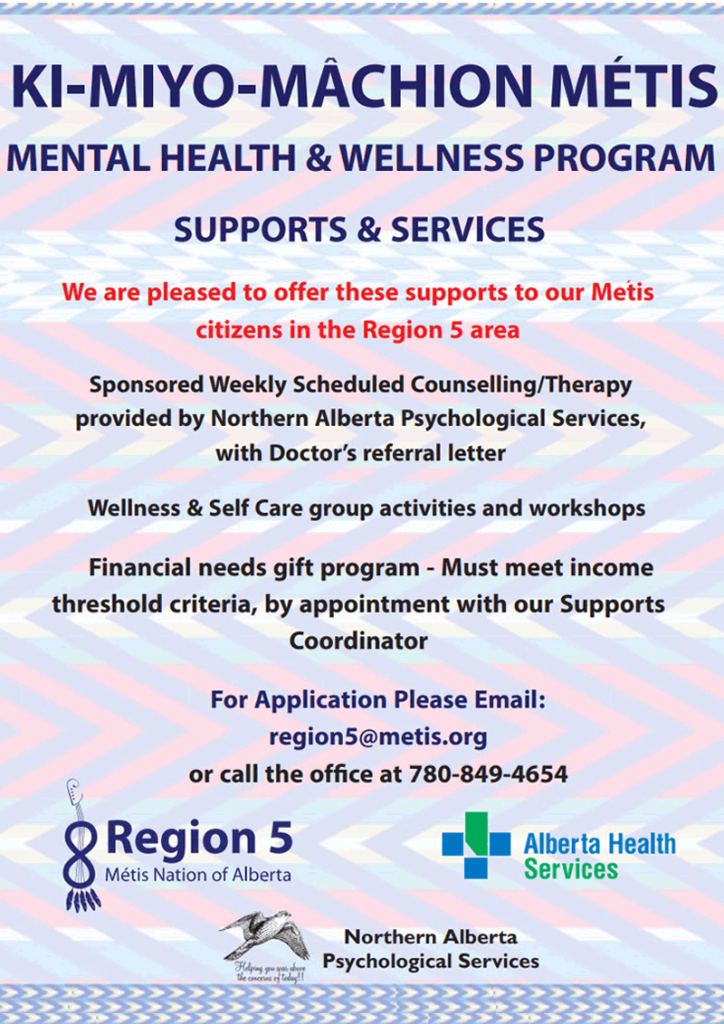 Previous Wellness Sessions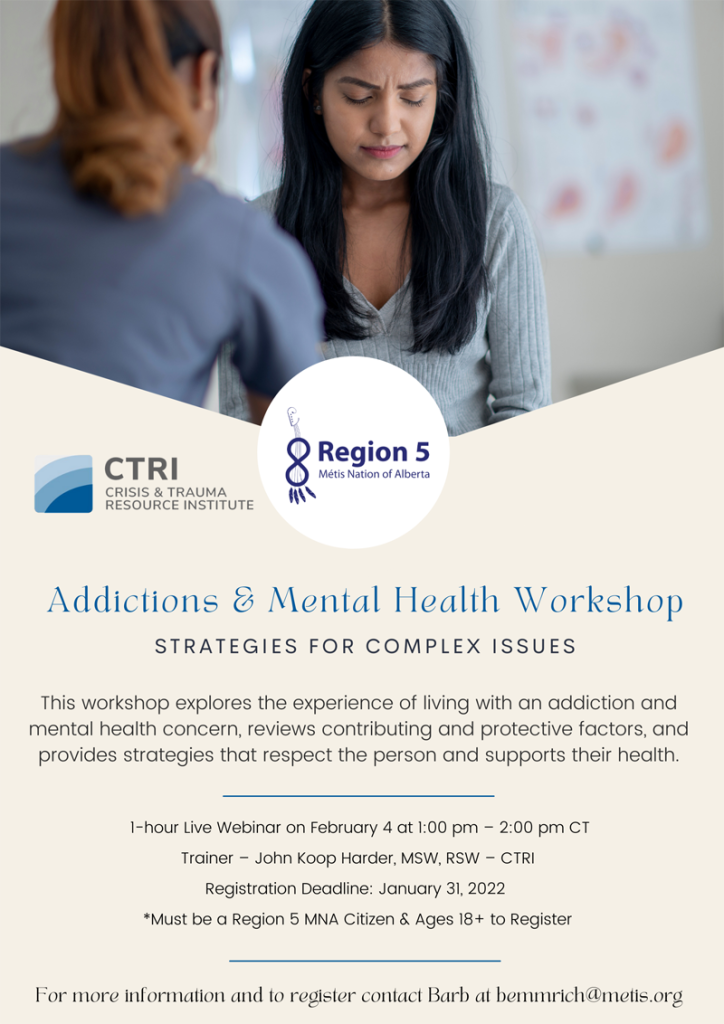 Previous Wellness Sessions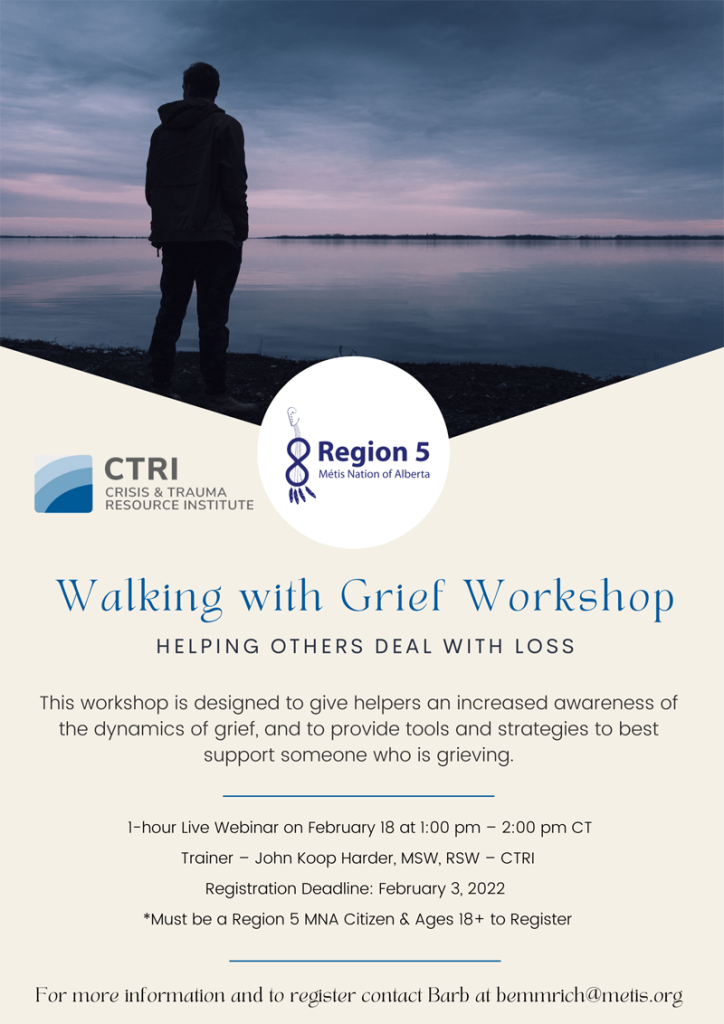 Previous Wellness Sessions