Economic Development
Economic Development Activities 2020 Through 2021
Region 5 has a continuing mandate to promote developments that benefit our citizens while caring for our land and protecting our resources. These include ongoing negotiations with forestry for S-11 Logging Ltd so we can harvest wood. We're also working through the Kathleen Land claim so Métis citizens can use the land in a positive manner. In addition, we're planning on opening an education center where we will house the Rupertsland Institute's Training and Employment office and the Slave Lake Adult Education committee.
The Region 5 office formed a new corporation called MNA Zone5 Economic Development corporation in December 2019 and began operationally working in the summer/fall of 2020. It currently manages all Traditional Land Use Assessments and field site visits but also has about 5 contractor Indigenous Alliance partners working under agreement with the corporation. The current officers of the corporation are Elmer Gullion (corporation President), Hilda Lambert (corporation Secretary) and Shane Combs (corporation Treasurer).
This past year I have been working with Trevor Anderson and consultant Art Cunningham from the MNA Economic Development department on the Expander Energy Project. Expander Energy Inc. has plans to build the Slave Lake 22 million liter/year Biomass/Gas to Liquids plant (BGTL™), the first of its kind in North America, which will produce NET ZERO carbon intensity diesel fuel, jet fuel, and blue hydrogen. The $35 million facility is the first in a series of plants planned for the Slave Lake area which could ultimately reach over 200 million liters/year with an estimated total project cost of $800 million. The project will be located at the Vanderwell Sawmill facility located in Slave Lake.
The Métis Nation of Alberta (MNA) are proud supporters of the project. As our President Audrey Poitras stated: "There is an imperative need to take climate change action, and the MNA recognizes that initiatives like this provide an opportunity for the MNA to implement its Economic Strategy by participating in this sustainable resource development. We believe that this opportunity resonates with traditional Métis values for using our resources effectively and wisely".
The Alaska to Alberta Railway Development Corporation (A2A Railway) has come to consult with our office on a proposed project to construct a 2,270 km rail project that will travel through portions of Alberta, Northwest Territories, Yukon, and Alaska. MNA Region 5 has received a contribution from the company allowing for good discussions, engagement and interaction with our Métis community as the project continues. The project is currently undertaking environmental assessments this summer and has been meeting with our Regional Consultation Committee online over the past year.
If you have any questions on Consultation and Economic development related activities in Region 5, please call Walter Andreeff at (780) 380-1468. All Métis businesses in Region 5 are encouraged to contact us so we can continue to develop our data base as well as to promote local Métis business with local Oil and Gas industry developers.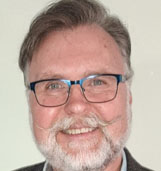 Contact Walter